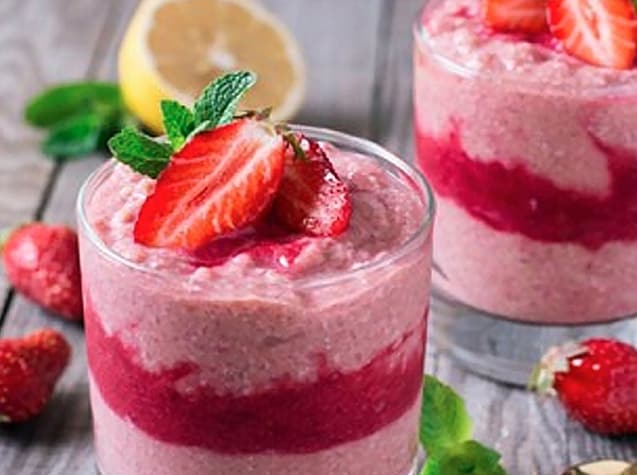 Berry buckwheat porridge recipe with the arrival of spring and hot summer days, you want to see less and less heavy high-calorie food on your plate. I will show you one very useful dessert or breakfast, which not only does not harm the figure in any way but also provides and charges the body with energy, useful substances, and vitamins. "Queen of cereals" buckwheat and berries are the main ingredients of this healthy dish. Composition:
| | |
| --- | --- |
| Buckwheat – 1 tbsp. | Lemon juice-1 tbsp. |
| Milk-125 ml | Banana — 1 PC. |
| Cardamom-0.5 tsp ground | Berry — 300 g fresh or frozen |
| Honey-2 tbsp. | |
Preparation:
Dry buckwheat groats fill with warm water in a triple volume, add lemon juice (the acid is needed to make the buckwheat soften faster). Cover the container with buckwheat and leave it on the table overnight.
In the morning, chop the berries with a blender (submerged or in a bowl) with honey. Now set aside a quarter of the mixture. Wash the buckwheat. Add buckwheat, milk, banana, and ground cardamom to the berries in a blender. Beat until smooth. Put the porridge in transparent cups, placing a layer of remaining berry puree in the center. Decorate to taste.
Have a nice meal!