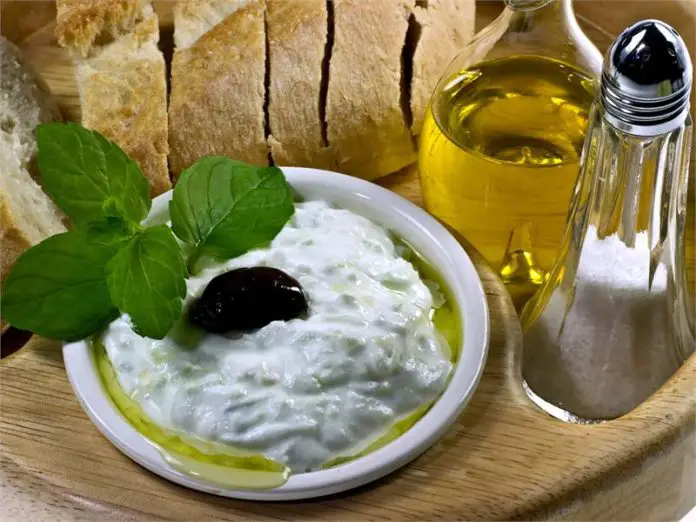 Tzatziki sauce is one of the symbols of Greek cuisine, along with dishes like souvlaki, feta cheese, moussaka. We will teach you how to make the right snack-you can diversify your daily menu with an easy and healthy dressing!
Greek tzatziki sauce, as we have already said, came to us from Greece – it owes its unique taste characteristics to the triumphal march around the world. The taste of the dressing is fresh, light, and delicate, perfectly complementing and setting off any ingredients.
Greek tzatziki sauce,  This is a healthy dish that facilitates digestion! Garlic protects against colds, cucumber provides the necessary fluid, olive oil stimulates the brain.
Composition:
| | |
| --- | --- |
| Natural yogurt — 375 ml | Fresh cucumbers-3 PCs. |
| Olive oil-4 tbsp. | Lemon juice-4 tbsp. |
| Pepper, salt to taste | Greens-to taste |
Preparation:
Peel the cucumbers and seeds, grate them, add a little salt and squeeze them out. Mix cucumbers, yogurt, oil, lemon juice, salt, pepper, and herbs.
Have a nice meal!