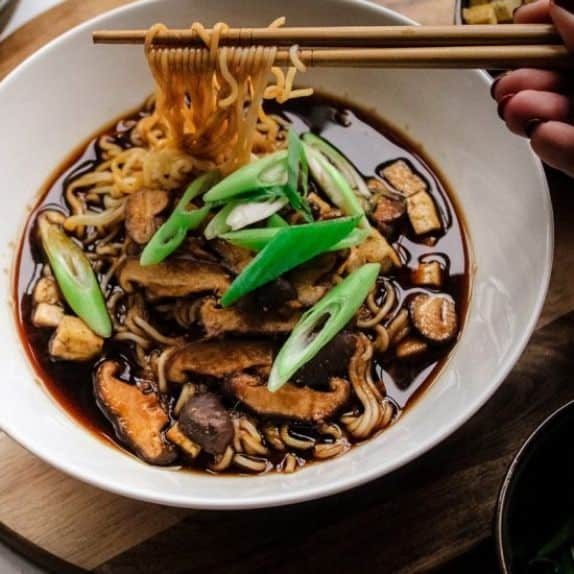 Why is Vegetarian miso soup incredibly useful? Miso is a fermented condiment especially popular in parts of Asia, although it has also made its way to the Western world. Although Miso is still unknown to many, people who are familiar with it most likely consumed it in the form of Japanese Miso soup. It is incredibly nutritious and has various beneficial properties, including improving digestion and strengthening the immune system.
Composition:
| | |
| --- | --- |
| Water-300 ml. | Miso paste-2 tsp. |
| Dried wakame seaweed-7 g (one handful) | Adyghe cheese or tofu-80 g |
| Greens-to taste | |
Preparation:
Put the wakame seaweed in a pot and fill it with water. Put the pan on the fire, bring the water to a boil and turn off the heat. The algae swell and turn green. Now add the miso paste to the seaweed pot and stir thoroughly until it is completely dissolved. There should be no lumps. Please note: miso paste can not be boiled, it must be added to hot water. Miso soup is not reheated. Now pour the resulting broth with seaweed into serving bowls. Cut the cheese or tofu into cubes and add to the soup. If desired, sprinkle with chopped herbs.