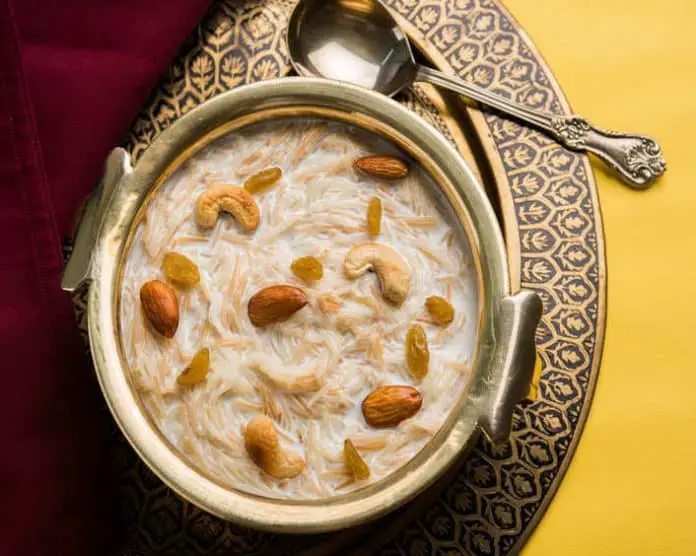 Indian dish khir is a sweet and flavorful dish, a cross between porridge and pudding. It is characterized by the use of spice kings such as saffron and cardamom.
Indian dish khir.ю is a favorite dish of Shiva, which harmonizes the energy of the moon. This dish is often offered as a Prasad and an offering to the deity, as a spiritual and sacred substance, as a symbol of divine grace and devotion. Therefore, you should cook with proper respect and reverence.
Ideally, you should eat food that is prepared with a certain mood. It is believed that Mahadev only eats what is offered with love. Therefore, the cooking process is creative and responsible at the same time. Care must be taken to ensure that everything is of the best quality, and to prepare with care and attention for the satisfaction of Lord Shiva.
How to cook khir? It is desirable to prepare this dish and offer it in the right way, with pure thoughts and intentions.
The purpose of all this is to express our gratitude and devotion to the Greatest of the gods, so try to put all your love for Him into cooking, and He will accept your offering
Ingredients
| | |
| --- | --- |
| Cow's milk − 1 liter. | Round − grain rice-85 g. |
| Maple syrup-50 ml | Saffron-about 10 stigmas |
| Sea salt-a pinch | Raisins-2 tbsp. |
| Nuts to taste-2 tbsp. | Cardamom − 1 tsp. |
| Turmeric – 1 tsp. | |
How to cook khir
Wash the rice well. Pour the milk into a saucepan and bring to a boil. Add the rice to the milk. Cook it over medium heat until it thickens for 40-50 minutes.
Add the maple syrup and crushed cardamom, saffron, and turmeric. Mix thoroughly.
Cook over low heat until the rice is thick. Stir constantly to prevent burning.
If it is too thick, add a little more milk or water.
Ready hir sprinkle with nuts.
Bon Appetit!