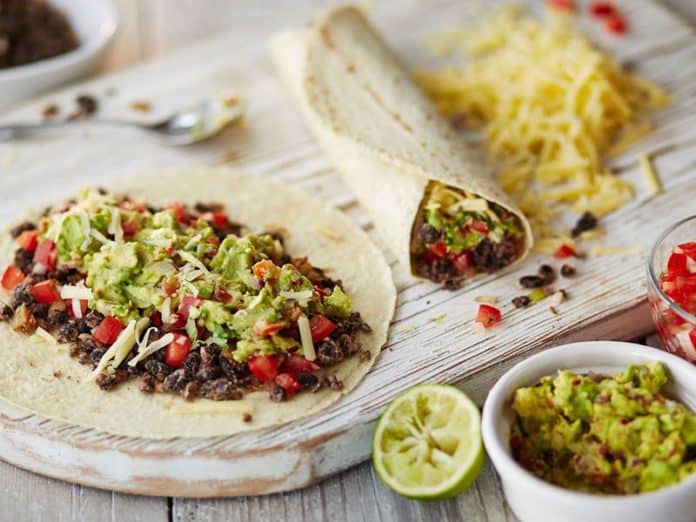 Creation:
| | | |
| --- | --- | --- |
| Tortilla or pita bread – 4 PCs. | Boiled beans-350 g | Quinoa-100 g |
| Tomato – 1 PC. | Corn-350 g | Sweet pepper – 1 PC. |
| Avocado – 2 PCs. | Cheese-100 g | Salsa or ketchup sauce-2 hours. |
| Greens – 1 bunch | | |
Burrito, which translates as "donkey" — is a Mexican national dish. It is said that the Mexican merchant Juan, nicknamed Donkey, traded on the border of Texas and Mexico. And the products were carried, wrapped in a flat cake. So that it doesn't go bad. Is it logical? But here's what's interesting. For the first time, burritos were prepared in Spain. This dish was called shawarma. Isn't that where our shawarma comes from? Oh, and this dish is mysterious. But how delicious!
Readiness:
Shakers the tomato and pepper into strips, include the beans, corn, and salsa sauce, and stew in the dish until the vegetables are mollified. Heat up the quinoa as per the directions on the bundle, when prepared, add to the vegetables. Cut the avocado into slim strips. Finely cleave the herbs and spot the filling on a tortilla sheet. Put the hacked avocado on top and sprinkle with ground cheddar and herbs. Crease the burrito into an envelope.
Have a decent feast!