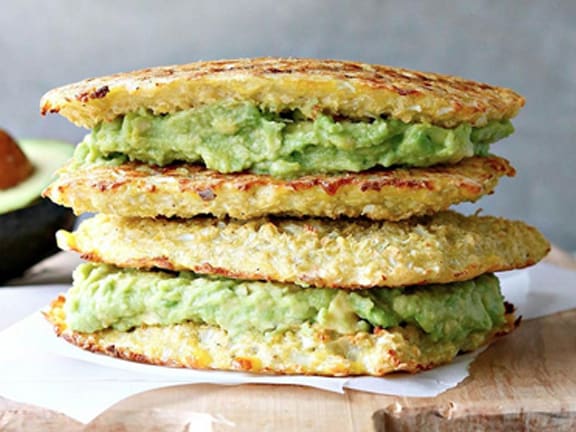 Cauliflower – 4 cups (finely cut into crumbs)
Sea salt, black pepper to taste
Almond flour – ⅓ tbsp.
Flaxseed flour-4 tbsp.
Ghee
Avocado – 2 PCs ripe
The benefits of cauliflower
Cauliflower-the benefits and harms of a healthy vegetable. Some time ago, cauliflower was not as popular as it is today. In general, the fact is that people simply did not know how delicious you can cook such a product. And besides, its useful properties were also little known, but now there are definitely no problems with this. Useful properties of cauliflower.
The benefits of avocado for the human body
First of all, this valuable fruit contains an impressive amount of vegetable fat — up to 15 grams. For one hundred grams of the product, the total calorie intake is up to 204 Kcal. Avocado contains up to 9 grams of carbohydrates, up to 2 grams of protein, and up to 75% of water.
Of particular value is the saturation of this fruit with vegetable fats. Despite the high nutritional value, the fruit is not a heavy food and does not disrupt the normal balance of body weight.
Preparation:
Wash the cauliflower, dry it, and finely chop or grate it. Preheat the oven to 200 ° C and cover the baking sheet with parchment paper. In a bowl, mix the cauliflower and sea salt, with a little water if necessary, to bind the ingredients. Let stand for 20 minutes.
Add the Flaxseed flour, almond flour, and black pepper. Stir well. Divide the mixture into 4 parts, each of which forms a flatbread on a baking sheet. Bake for 25 minutes, then cool to room temperature for 5 minutes.
Brush the pan with melted butter and heat over medium heat. Spread out a piece of cauliflower toast with avocado puree and put another piece on top. Fry in a pan on both sides until Golden. Serve hot.
Bon Appetit!